KONE Vietnam receives the visit of the Finland Ambassador to Vietnam in Ha Noi
Ha Noi, October 14th, 2021 - KONE Vietnam had the honor to welcome the Finland Ambassador to Vietnam Mr. Keijo Norvanto, Deputy Head of Mission Mr. Touko Piiparinen and Ms. Mac Le Thu Hong, Special Adviser in the visit to Ha Noi office.
During the meeting, Mr. Trinh Thanh Son – Finance Director and Mr. Cao Duc Dung – North Regional Director represented the company to share about KONE's development journey in Vietnam since 2003. In addition to our business achievements, KONE also contributes to the sustainable development of the elevator and escalator industry in Vietnam with many practical activities. Most prominent among them is the investment in technology transfer and high-profile human resource training through the KONE Academy in Ho Chi Minh City.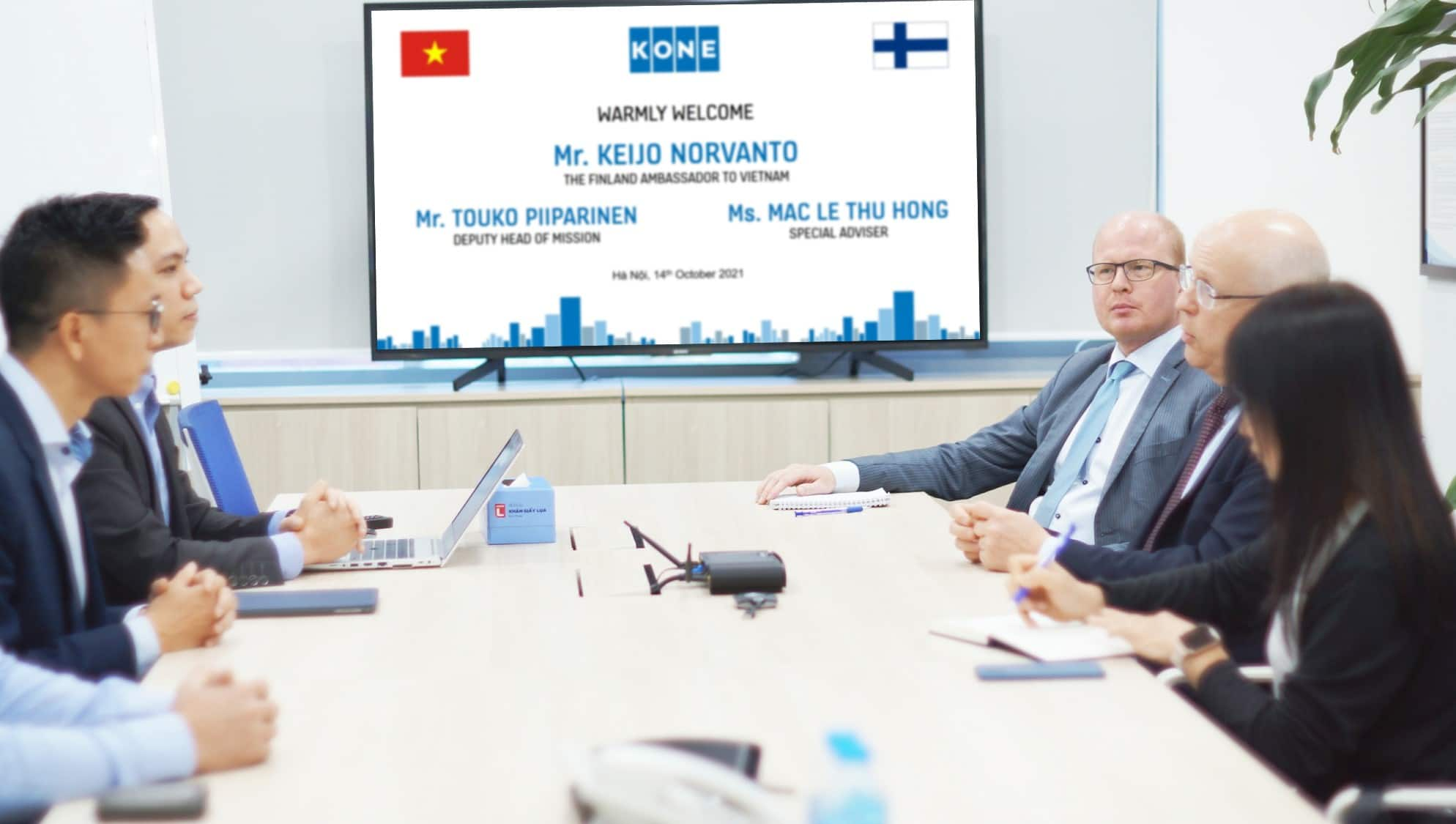 In addition, KONE demonstrates its commitment to improving People Flow© in urban life in Vietnam through innovative and sustainable solutions such as KONE DX Class elevator and 24/7 Connected Service. KONE also highlights its experience and expertise to become a trusted partner in the development of smart and sustainable cities in Vietnam.
Ambassador Keijo Norvanto expressed his delight and confidence in the development potential of KONE in Vietnam. He also hopes that KONE will continue to be a solid bridge, contributing to fostering the friendship of the two nations Vietnam – Finland, especially in high-technology and sustainability.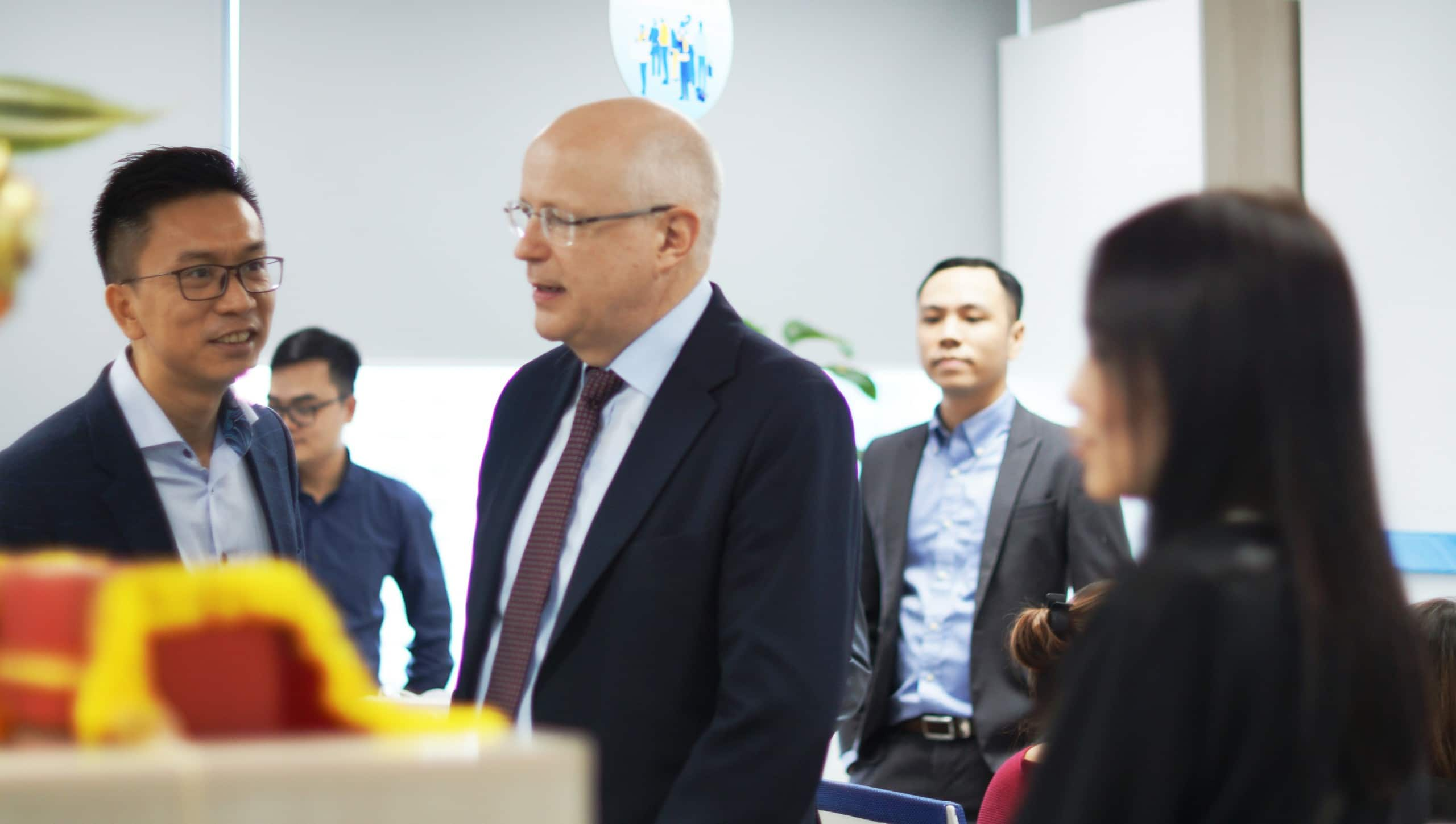 "It was a pleasure to visit KONE Vietnam LLC Representative Office in Hanoi. We were particularly impressed by the modern and functional office space and energetic, forward looking atmosphere of the staff in promoting KONE'S strategy and values in Vietnam. I thank North Regional Director Mr. Cao Duc Dung and Finance Director Mr. Trinh Thanh Son for excellent briefing on past and ongoing projects as well as future prospects. The Embassy of Finland team in Hanoi and Ho Chi Minh City provide services to Finnish companies and we are ready to contribute to KONE's success in Vietnam also in the future", said Ambassador Norvanto.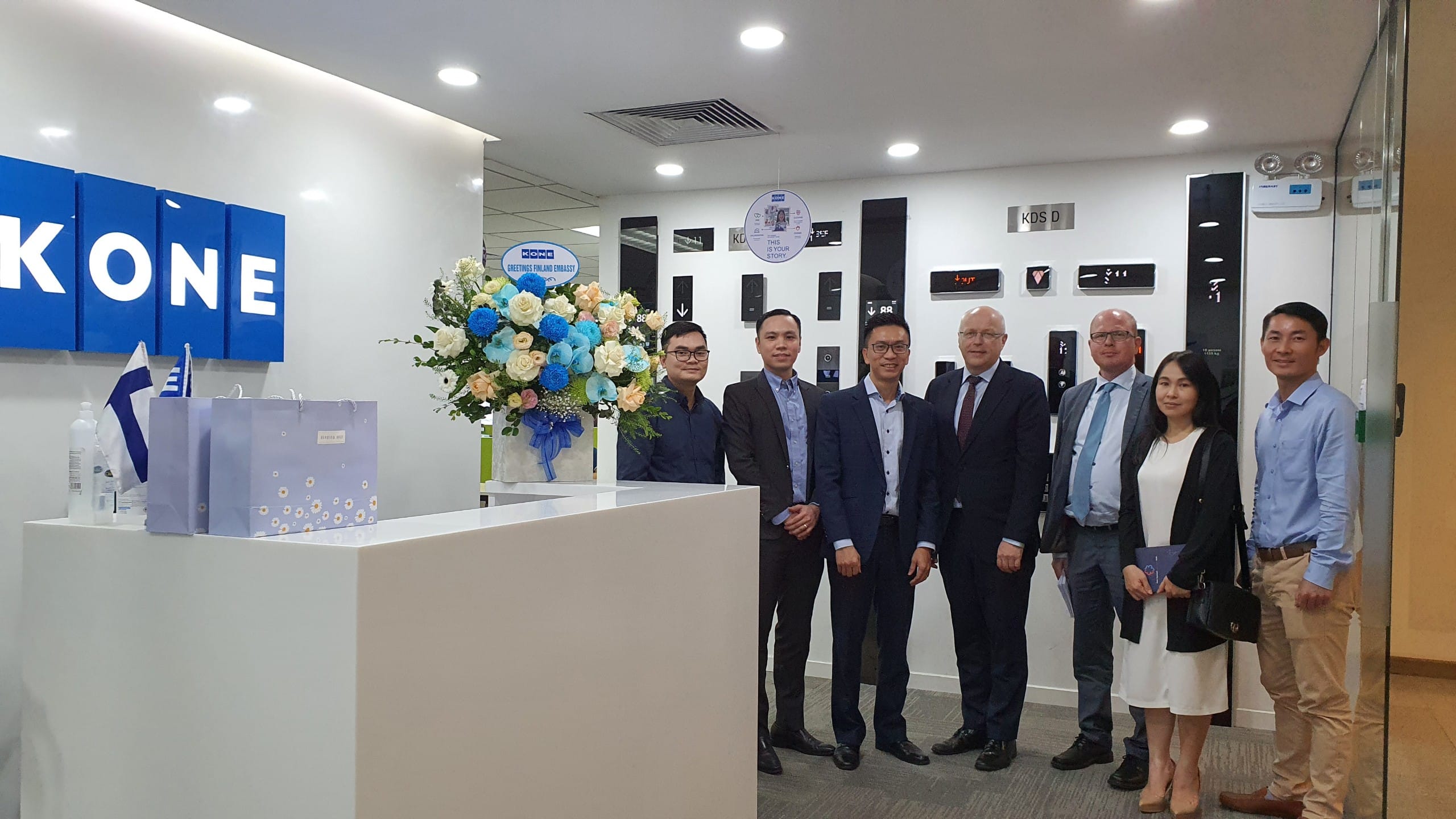 About KONE
At KONE, our mission is to improve the flow of urban life. As a global leader in the elevator and escalator industry, KONE provides elevators, escalators and automatic building doors, as well as solutions for maintenance and modernization to add value to buildings throughout their life cycle. Through more effective People Flow®, we make people's journeys safe, convenient and reliable, in taller, smarter buildings. In 2018, KONE had annual net sales of EUR 9.1 billion, and at the end of the year over 57,000 employees. KONE class B shares are listed on the Nasdaq Helsinki Ltd. in Finland.