KONE Vietnam opens the new office in Ho Chi Minh City, towards a great place to work
Ho Chi Minh City, 20 January 2022 – KONE, a global leader in the elevator and escalator industry, officially opened a new office in Ho Chi Minh City with an aim of meeting the needs of business growth and creating "A Great Place to Work".
KONE Vietnam's new office is located in 5th floor, Centre Point Tower (Phu Nhuan District). With a design concept inspired by the KONE DX class elevator, this 650-square-meter workspace provides a comfortable working environment and encourages employee's creativity.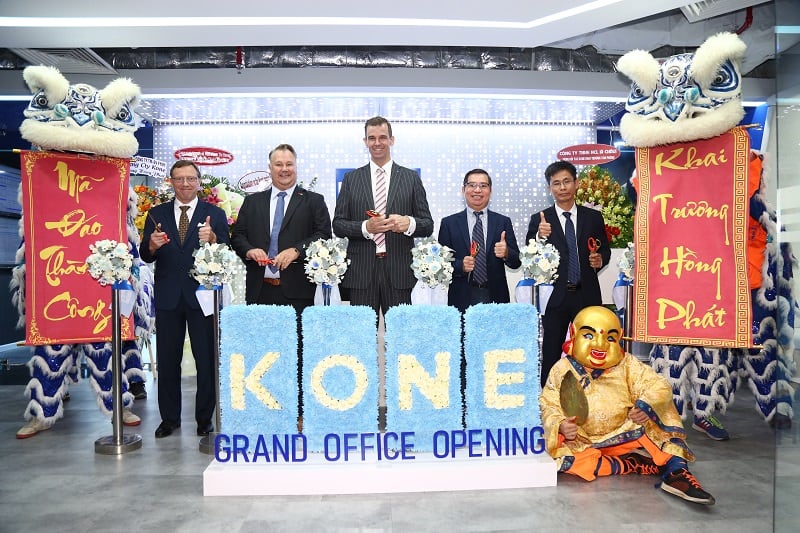 The office is designed in a modern style in an open space, helping to increase the connection between departments and employees in the company. The design of meeting rooms, training rooms and common spaces also focuses on creating a feeling of comfort, warmth and convenience, embodying the 4 core values ​​of Care – Customer - Collaboration - Courage to change, innovate, and constantly aiming higher.
This is one of KONE Vietnam's initiatives to provide a safe working environment, improve employee mental health, and implement the strategic goal of creating"AGreatPlace to Work" for our employees.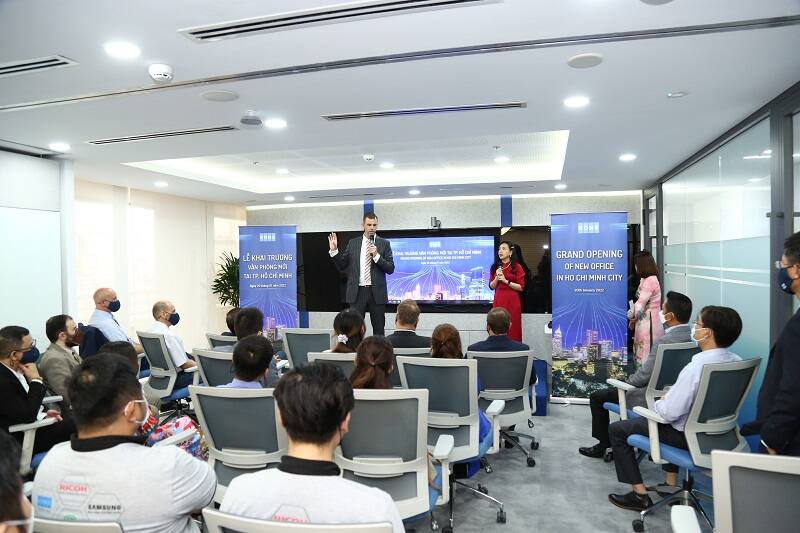 With over 110 years of experience in the elevator and escalator industry, KONE understands the importance of a well-trained and cohesive team of employees, embedded with the Diversity & Inclusion culture, to the "sustainable success with customers".
"With more than 10 years in Vietnam, we have always committed to invest in technology and develop human resources to providebestsolutions and servicesfor customers. Up to now, Vietnam has become an important market of KONE in the region and around the world. Looking to the future, we hope to become atrustedpartnerforsmart and sustainable citiesdevelopmentin Vietnam, contributing to improving the quality of life for Vietnamese people", said Mr. Bas Degeling, General Director of KONE Vietnam.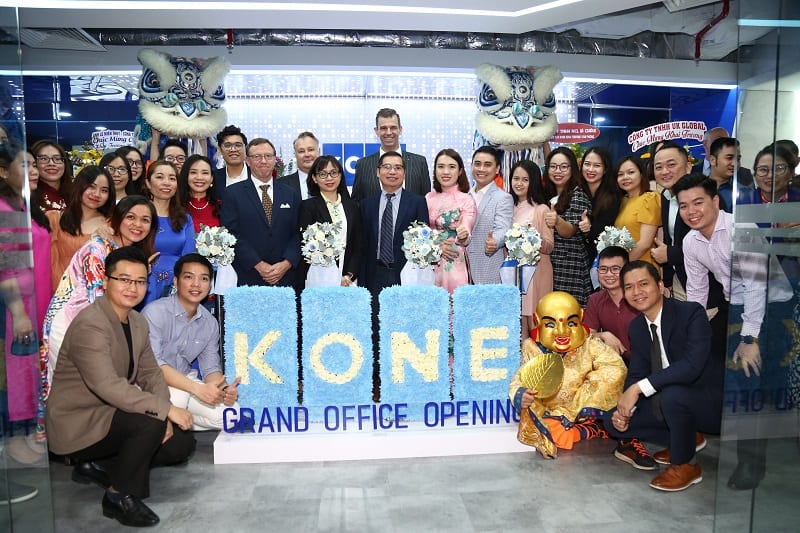 In addition to operating and expanding offices nationwide, KONE is proud to operate a training center in Ho Chi Minh City, which transfers the most advanced technologies in the elevator and escalator industry to Vietnamese engineers and technicians, contributing to the development of high-tech human resources in Vietnam.
"Vietnam is a potential and rapidly growing market. We are committed to expanding our market presence and providingthe bestPeople Flow®experience.The renovation and extension ofHo Chi Minh Cityofficeisto speed up the processing of requests andtoprovide faster services to customers, helping us tobond therelationships, contributing to our strategy"Sustainable success with customers", emphasized Mr. Samer Halabi, Vice President of KONE Asia - Pacific.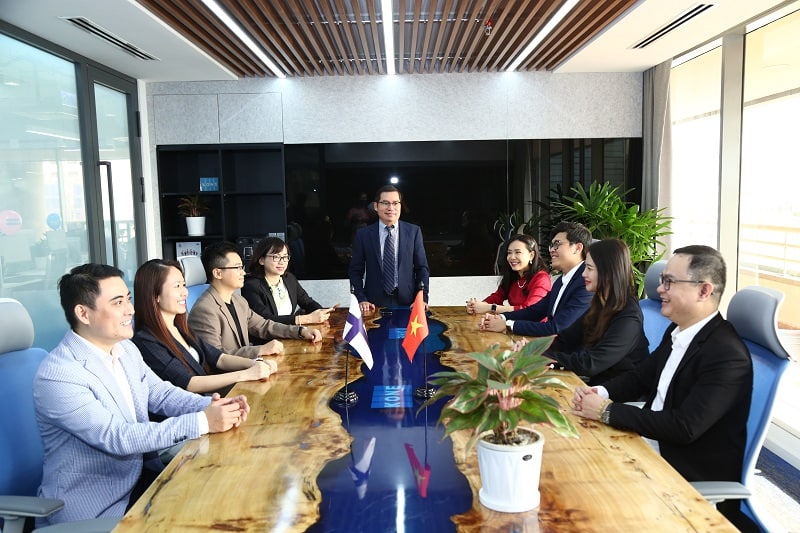 About KONE Vietnam
Founded in 1910 in Helsinki, Finland, KONE is a global leader in the elevator and escalator industry. In 2003, KONE entered Vietnam market and officially established KONE Vietnam LLC in 2009. KONE is headquartered in Ho Chi Minh City with branches in Ha Noi and Da Nang and a nationwide operating network. With leading global resources and expertise at hand, KONE is poised for greater growth in Vietnam.
Innovative People Flow®solutions have made KONE an industry forerunner for several decades. Several major real estate developments in Vietnam featuring KONE solutions includes MGM Grand Ho Tram, Le Meridien Saigon, JW Marriott Hanoi, InterContinental Nha Trang, Hilton Da Nang, Pullman Phu Quoc, Masteri Thao Dien, Sunrise City, Centre Point Tower, Friendship Tower…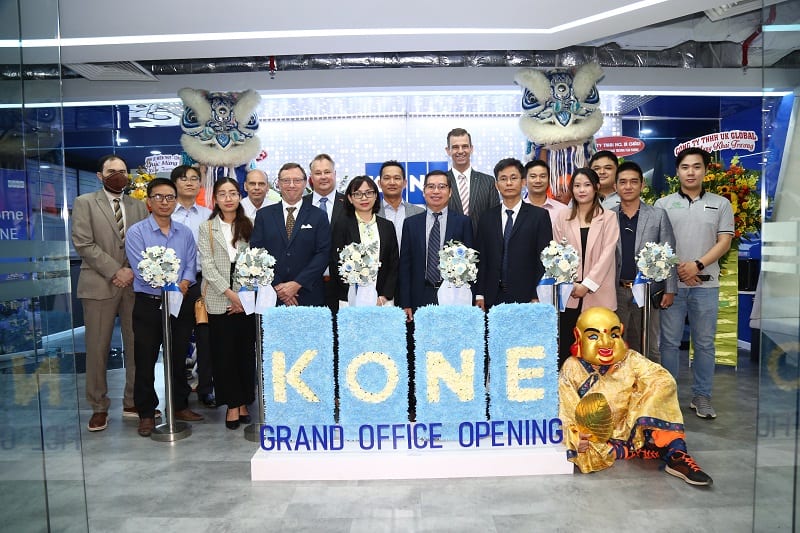 About KONE
At KONE, our mission is to improve the flow of urban life. As a global leader in the elevator and escalator industry, KONE provides elevators, escalators and automatic building doors, as well as solutions for maintenance and modernization to add value to buildings throughout their life cycle. Through more effective People Flow®, we make people's journeys safe, convenient and reliable, in taller, smarter buildings. In 2020, KONE had annual sales of EUR 10 billion, and at the end of the year over 60,000 employees. KONE class B shares are listed on the Nasdaq Helsinki Ltd. in Finland.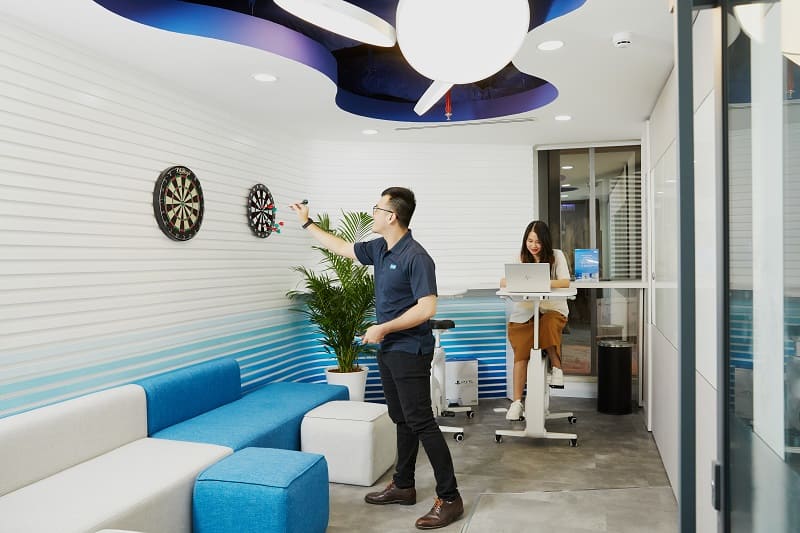 For media inquiry
Marketing & Communications Department
KONEVietnam LLC
Email:konevietnam@kone.com
Phone:+8428 3997 5373